Inclusive teaching practices for supporting girls with autism
---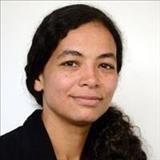 Author Siobhan Duvigneau
Date 14th Sep 2021
0 comments
Are you aware of the female ASD* population in your school? A growing number of studies suggest that teachers, clinicians and caregivers see girls with autism differently (Sproston, K., et al, 2017) and 'those without intellectual disability, may be hiding in plain sight' (SPARK, 2021).
Girls with autism often diverge from the classic model of diagnosis, as defined in the Diagnostic and Statistical Manual of Mental Disorders, Vol 5. They are more adept at masking or camouflaging their autistic traits, are capable of mimicking social communications/interactions (Sproston, K., et al, 2017) and display compliant behaviours in school (Sproston, K., et al, 2017). As their unique special interests and social behaviours are similar to neurotypical girls/adolescents, improving awareness about autism and how it presents in girls is crucial if schools and teaching staff are to discover the girls 'flying under the radar' and support their often-exhausting attempts to fit into a neurotypical world.
On 2nd June 2021, Louise Batalla-Duran, Head of Autism Services (Wokingham) delivered a 2-hour webinar on 'Identifying the hidden needs of girls with autism'. This webinar is one of six sessions that supports teachers and support staff with their efforts to develop quality first teaching practice/perspectives and minimise the social/emotional impact of COVID-19.
The key takeaway from this webinar is that school leaders and educators should not wait for a formal diagnosis of autism. 'Treat as if' the girl has autism and use person-centred, inclusive strategies that are sufficiently broad in scope to benefit all pupils in your school. Inclusive strategies will also help to ameliorate school-based anxieties before they become harder to address when the pupil reaches adolescence.
Share, watch, apply to practice
Louise Batalla-Duran's webinar shares practical, inclusive strategies for identifying and accommodating the needs of girls with autism in schools. Packed full of useful strategies to maintain your provision for pupils with special educational needs, the 4 o'clock explosion offers a unique window into the challenges a girl on the spectrum (without intellectual disability) faces every day at school.
The following resources are openly available and can be viewed on-demand by registering with OnLineTraining. Many of the inclusive adaptations and approaches shared in the webinar benefit all pupils, especially if they share the same social/emotional or learning needs as a girl on the autistic spectrum. Parents and carers will find the information useful when talking to school about their daughter's triggers and specific needs. If you enjoy this webinar, please remember to share it with your colleagues, senior leaders and interested parents/caregivers.

Note:
*autistic spectrum disorder and autism are used interchangeably to mean any traits on the spectrum of needs/behaviours associated with autism. The term 'girls' refers to any girl of school-age from 4-18.

Resources
2-hour webinar, "Identifying the hidden needs of girls with autism"

Whitepaper: "The top strategies for identifying and supporting the hidden needs of girls with autism" (available soon)

Webinar transcript



References
SPARK for Autism. 2021. Are Girls With Autism Hiding in Plain Sight? - SPARK for Autism. Available here.
Sproston, K., Sedgewick, F., & Crane, L. (2017). Autistic girls and school exclusion: perspectives of students and their parents. Autism and Developmental Language Impairments,
Tags
(Log in to like)
This blog has been liked 1 time(s)
Follow us on social media
Recent blog
Filter by category
---
Filter by year
Sign up to our newsletter