Webinars
Keeping your knowledge current
Here at OLT, we understand that educators are busy professionals, who want to keep up to date even if they are time-poor! Typically one hour in length, our webinars aim to keep your learning on track whilst supplementing what you learn on our special educational needs (SEN) courses. We're confident you'll find these webinars a valuable learning resource.
Our commitment to 'Quality First Teaching'
As part of our ongoing commitment to support the SEN community, we provide free access to our live or on-demand webinars (except the Expert Webinar Series). Aimed at all teaching professionals including support staff, our speakers' insights are valued by parent and carers too. If you or your organisation has OLT membership, CPD certification is provided for free, as part of your membership benefits. Guests are charged a small administration fee starting from £4.99 per certificate.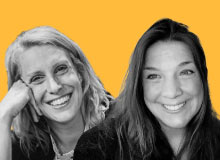 Dyslexia: supporting able reading and writing
Affecting more than 1 in every 10 people in the UK, dyslexia is a common learning difficulty. Join two leading educators for this 2-part series, as we discuss how early intervention is the best strategy to support students who struggle to read, spell and write fluently.
2023 – ongoing
Social and Emotional Health
With mental health difficulties on the rise, pupils are at a greater risk of negative outcomes such as depression and self-harm than ever before. Join us for this unique two-part webinar series as we offer free practical advice and guidance on identifying and supporting pupils with self-harm and depression.
2023 – ongoing
Access to Learning
This webinar series focuses on equal access to high-quality teaching and learning experiences for pupils with SEND. Full of practical tips that can be implemented straightaway in the classroom, this series aims to remove barriers to learning participation and prepare pupils for learning.
2021 – ongoing
From Chaos to Calm Conference
A 6-part webinar series focusing on strategies to support the transition back to school post-COVID. Conference topics include strategies for supporting autism, girls with autism, emotional regulation skills, teacher wellbeing and vision impairment.
2021
EXPERT Webinar Series
Our SEND expert webinars are delivered in partnership with experts and provide in depth CPD/training in a short-course webinar format – typically in 5 hours or less!
2020 – ongoing
SEND Practice Webinars
This webinar series focuses on 4 key topics for supporting children and young people with Autism, ADHD, Speech, language and communication needs and Mental Health.
2020 – ongoing
Interested in our future webinars?
Sign up to our newsletter to be the first to get notified of an upcoming session.
Follow us on social media (YouTube, Facebook and Twitter) to get involved in the conversation when we share a preview of events.
See how we handle your data. View our webinar privacy policy.
---
You may also be interested in...