A mechanism for change: The four elements of effective CPD
---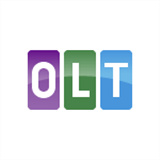 Author Maria Buttuller
Date 12th Jan 2022
0 comments
If improving teaching quality opens the door to raising student achievement, effective CPD can be the key. But, how can policymakers, school leaders and teacher educators distinguish more effective CPD from the less effective, and which options will really help fuel pupil academic achievement? Our latest blog investigates.

The importance of CPD
Schools and teaching professionals understand that high quality teaching is pivotal in improving children's outcomes. Indeed, research tells us that high quality teaching can narrow the disadvantage gap. It won't come as much of a surprise then that, on average, teachers spend 10.5 days per year on professional development (PD), attending courses, workshops, conferences, seminars, observation visits, or other in-service training (Sellen, 2016). This represents a significant investment of time and money, and it's crucial, therefore, that the PD is well‑designed, selected, and implemented to justify this investment.
However, the choice of CPD and methodologies can be overwhelming, so how do leaders ensure its effectiveness? It might help to first consider the features of ineffective CPD.
Features of ineffective methods

Research from The Teachers Development Trust reports "that barely 1% of CPD training is improving classroom practice effectively in English schools."
As David Weston, the CEO of the Trust says: '"A large swathe of training has no effect whatsoever on pupil outcomes. In fact, in some cases, teachers come away from irrelevant away-days having made poorly-understood and superficial changes to their teaching that not only make the lessons worse but also leaving them with the impression that they are now better teachers who require less training in future"… '"The training most schools choose is often poorly chosen and ineffective, and the evidence about how to fix this is not widely known or understood."

Here, David Weston sets out some features of ineffective CPD:
forcing teachers to follow lists of 'best practice' methods and checking compliance through repeated observations and scrutiny of lesson plans;

mandating fixed structures for lessons;

bolting on 'tips and tricks' to existing teaching;

buying in and parroting pre-prepared schemes of work and lesson plans.
So the question remains, what does effective CPD look like?

The four elements of effective CPD

A recent review on teacher professional development from the Education Endowment Foundation (EEF) published in October 2021 states that '"effective teacher PD has to incorporate a set of mechanisms that are able to achieve four purposes (Goodrich, 2021)".

These are:
1) To instil new evidence-based insights, such as: working memory is composed of separate visual-spatial and phonological systems, each of which has limited capacity (Baddleley & Hitch, 1974).
2) To motivate goal-directed behaviour around new ways of teaching that make use of this insight. For example, a teacher resolves to limit the cognitive load their teaching places on either the visual-spatial or the phonological system within working memory.
3) To develop different techniques that teachers use to put these insights to work, such as do not read aloud text that is also being presented visually, to avoid overloading the phonological loop.
4) To help embed this new practice – for example, by repeatedly practising remaining silent for a short period, while students read a clearly highlighted quote from a slide.

The EEF also stress in their review that teacher CPD is at its most effective and balanced when it incorporates elements of all the above four purposes (insights, goals, techniques and embedding practice) and that PD with only one or two of these purposes is, therefore, a less effective and imbalanced design.

For schools then, it seems CPD needs to address all four purposes (insights, goals, techniques and embedding practice) to enable the most effective impact on pupil learning. By maintaining a sustained, long-term, strategic view, schools can ensure that ineffective and imbalanced elements are replaced with well-rounded and balanced CPD.
Discover more

Click here to access the full 2021 review from the Education Endowment Foundation.

Click here to find out more about how OLT can support you and your school, or organisation with your professional development goals.
Tags
(Log in to like)
Follow us on social media
Recent blog
Filter by category
---
Filter by year
Sign up to our newsletter