How to support learners that can't learn, won't learn and don't care!
---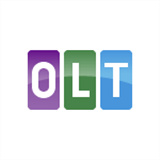 Author Maria Buttuller
Date 14th Sep 2022
0 comments
Anyone who works in a school knows how non-stop disruptive behaviours can prevent other students learning in class. Most of the time, we find that pupils will respond to a school's behaviour system and that this behaviour is managed. But there will be some children who simply disturb the learning of the class all day, every day.
It will come as no surprise to many that the DfE has confirmed persistent disruptive behaviour as the most common factor that leads to exclusions from our schools. Statistics show that this behaviour remained the key driver in 39% of permanent exclusions and 42% of suspensions over 2020/21.
Dealing with persistent disruptive behaviour is a concern for many educators who grapple with students 'who won't learn, can't learn or don't care'. But what is persistent disruptive behaviour and what tools are available to support us as school practitioners?
What does Persistent Disruptive Behaviour look like?
Disruptive behaviour is a cluster of behaviours that are defined by the presence of a persistent pattern of negative, defiant, or rule-breaking behaviours that are disruptive to a student's social, academic, or personal functioning.

Persistent disruptive behaviour is a term used to cover a spectrum of behaviours that include:
Calling out in class
Annoying/distracting other students
General attention seeking
Resistance to authority
Persistent disruptive behaviour should be viewed as a spectrum of behaviour that can present very different behavioural traits. The most common types of disruptive behaviour we see include:

1) Attention Deficit Hyperactivity Disorder, (ADHD)
Attention deficit hyperactivity disorder (ADHD) is a neurodevelopmental spectrum condition that affects both children and adults. It can have an impact on emotions, behaviours, and the ability to learn new things. Notable symptoms include difficulty following directions, getting organised, managing time and focusing on what's important. For children, ADHD is generally associated with problems at school, and children with ADHD can often have trouble succeeding in a controlled classroom setting.
ADHD is divided into three subtypes: inattentive type, hyperactive-impulsive type and combination type. If you think that a child in your class may have ADHD then the first step is to talk to your school Special Needs Co-ordinator (SENCO).
2) Oppositional defiant disorder (ODD)

Many children, especially when they are tired, upset or hungry tend to disobey, argue with parents or defy authority and it can be difficult to recognise the difference between a strong-willed, emotional child and one with oppositional defiant disorder. However, oppositional defiant disorder is a behaviour disorder that involves a pattern of angry or irritable mood, argumentativeness and defiance, and vindictiveness.
ODD is reported to affect between 2 and 16% of children and adolescents in the general population. It is more common in boys than girls. Studies show that at least 40% of children with ADHD have coexisting ODD.
Symptoms of ODD include frequent temper tantrums, excessive arguments with adults, refusal to comply with adult requests, a frequent angry attitude, speaking harshly or unkindly, and blaming others for his/her behaviours or mistakes.
If a child or teenager has a frequent and persistent pattern of anger, irritability or vindictiveness towards authority figures, he or she may have ODD. If you think that a child in your class may have ODD then make sure you talk to your school Special Needs Co-ordinator (SENCO).
3) Conduct disorder (CD)
Some children with ODD may go on to develop conduct disorder. Conduct disorder isn't just a challenge for caregivers—it impairs a child's ability to function.
Conduct disorder is an ongoing pattern of behaviour marked by emotional and behavioural problems. Children with conduct disorder behave in angry, aggressive, argumentative, and disruptive ways that goes beyond bad behaviour. It is a diagnosable mental health condition that is characterised by patterns of violating societal norms and the rights of others. It's estimated that around 3% of school-aged children have conduct disorder and it's more common in boys than in girls
Children with conduct disorder misbehave so much that their education can often be affected. They usually receive frequent disciplinary action from teachers and may even skip school. Children with conduct disorder may also be at a higher risk of failure or dropping out of school.
Conduct disorder in children can be diagnosed by a mental health professional or a physician. Often, a diagnosis is made following unsuccessful attempts to remedy behaviour problems at school and at home. If you think that a child in your class may have conduct disorder then the first step is to talk to your school Special Needs Co-ordinator (SENCO).
How to support learners that Can't Learn, Won't learn and Don't care
As educators, it's essential to first identify whether there are any underlying factors affecting a child's behaviour and to make any reasonable adjustments. Remember that disruptive behaviour is often caused by stress or frustration. There can be lots of risk factors present from specific learning difficulties to socialisation difficulties and other health factors.
To further support educators in understanding and managing behaviour, we have launched a new 3-part expert webinar to help you discover how to transform persistent disruptive behaviour in your classroom.
Hosted by leading behaviour expert Fin O'Regan, Can't Learn, Won't learn, Don't care 'will change how you think about persistent disruptive behaviour, give you a toolkit of practical support strategies and help you better understand and support pupils with developmental differences.
Fin will share how structure, mood, motivation, flexibility, rapport, relationships, and resilience can help those that can't to can, those that won't to want to, and those that don't to do!
It's available now as an on-demand webinar series at just £19.99 and is full of practical interventions that are perfect for teachers and support staff.
With the DfE still listing persistent disruptive behaviour as the number one reason for exclusions and suspensions, there has never been a better time to join us!

Book 'Can't Learn, Won't learn, Don't care!' now and save 49%.

Hurry! Offer ends October 12th 2022.
Tags
(Log in to like)
Follow us on social media
Recent blog
Filter by category
---
Filter by year
Sign up to our newsletter