Key indicators of dyslexia in school
---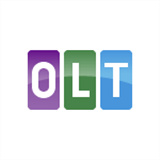 Author Maria Buttuller
Date 29th Sep 2022
6 comments
A dyslexia friendly classroom begins with a dyslexia friendly teacher and the first step toward making your classroom a welcoming and inclusive learning environment for students with dyslexia is to understand it.
Signs of dyslexia usually become more obvious when children start school and begin to focus on reading and writing. But dyslexia affects much more than reading and writing. It also causes difficulties with organisation, maths and memory.
It has been documented that dyslexia is identifiable, with 92% accuracy, from the age of 5 and a half, so it's essential to identify and support learners with dyslexia early.
While dyslexia indicators can vary from person to person, here are some of the most common signs to look out for in every classroom:

Reading & writing
A child with dyslexia may:
take longer to write, and produce less, than other students

immediately forget what they have just read

present a slower reading and processing speed

miss out words or skip lines as they read

mix up the sequence of letters when spelling, e.g. hlep for help
Personal organisation and working memory
Dyslexic learners can also:
have difficulty learning to tell the time

present poor time-keeping

have poor personal organisation

show difficulty remembering what day of the week it is, their birth date, seasons of the year, months of the year

present difficulty with concepts – yesterday, today, tomorrow

a child with dyslexia is likely to find it difficult to organise everyday tasks, and may forget and lose things often

have difficulty remembering a sequence of instructions or directions
Phonological awareness
This is the ability to recognise individual sounds (phonemes) and work with phonemes to create new words. The following are typical errors, but difficulties will vary.
Typical problems include:
confusing vowel sounds, e.g. writing 'i' for 'e'

difficulty rhyming

blending sounds into a whole word

difficulty with homophones and Sight Words
Homophones are extremely difficult for those with dyslexia because they usually struggle to recognise words when looking at them, e.g. 'their' and 'there'. Dyslexic learners, therefore, quickly learn to rely on the strategy of learning to spell a word by building it phonetically. This doesn't work for homophones.
Behaviour

Some more general signs to look out for include:
the use of work avoidance tactics, such as sharpening pencils and looking for books

appearing 'dreamy', not seeming to listen

being easily distracted

acting the class clown, or being disruptive or withdrawn

being excessively tired due to the amount of concentration and effort required
A cluster of these indicators alongside areas of ability may suggest dyslexia, and further investigation may be required. If you suspect that a child in your class may be dyslexic, then you should discuss your concerns with the child's parents and the school SENCo to agree next steps and appropriate support.
Next steps
The SEND Code of Practice states that if a teacher suspects that a learner has special educational needs (SEN) then they must inform the child's parents and include them in discussions about the best support for their child. They must also tell parents about any special educational provision that is made for their child.
It is advised that appropriate support is put in place as soon as a need is identified. A diagnostic assessment is not needed in order for SEN support to be provided. However, dyslexia can only be formally identified through a diagnostic assessment.

Further learning
For further support you can also enrol on our supported online course and discover how to assess and apply your own classroom interventions for students with dyslexia.
Tags
(Log in to like)
This blog has been liked 6 time(s)
Jean De Dieu Dusingize

said on:

1st Nov 2019 at 05:32

Thanks a lot for all this information. It's a very good lesson for me. We (educators) need lessons like this to be able to do well our job. SEN students do not need to be blamed but to be understood and supported. You have always empowered me a lot. Thx

---

OLT

said on:

5th Nov 2019 at 09:41

Log in

Thank you for your positive feedback to our blog post Jean. We're really pleased that you found our blog so useful and we hope that OLT will continue to be a support to you.

---

Mary Jacobs

said on:

10th Nov 2019 at 10:18

As the parent of two children with dyslexia who are now adults I'd like to commend you for your summary, it is very accurate.

---

Carole Oldfield

said on:

8th Dec 2019 at 12:47

This summary is really helpful and I have kept it so I have the words to talk about individual students when I think their behaviour could be linked to their engagement with learning. As a secondary school I have felt for some time that we need to show students enough about how to learn or help them to take responsibility for their own learning. If they secure a college place after Year 11, for example they will not necessarily be prepared to learn more independently and so will be disadvantaged before they start. In order to do this I feel they need to be empowered and shown how to do this. Your comments on working memory and personal organisation help me understand where my 'gut' feelings are coming from.

---

Tamanna Jadav

said on:

31st Jan 2020 at 19:47

Thank you for the information it is very useful. I too agree that this information should be available in schools for all who work with children as it would help all involved to provide quality teaching for all children who would find reading and and writing difficult. Also this should be included as a more detailed module in the teaching degree as schools are more inclusive and children's needs are becoming more and more complex.

---
Follow us on social media
Recent blog
Filter by category
---
Filter by year
Sign up to our newsletter