Learning disability week: top 5 inclusive children's books
---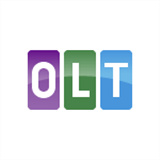 Author Maria Buttuller
Date 19th Jun 2023
0 comments
Get inspired with our top five literary picks for children. Featuring unusual protagonists, superheroes, animals and children with disabilities these inclusive books all feature a variety of loveable characters to and help foster a love of reading.
1. See what I can do by John Roberts
The first on our list is a must for young readers everywhere! Jon Roberts tells the stories of a number of children with a variety of disabilities inspired by the real-life experiences of his daughter, Kya who is on the autistic spectrum, and some of her friends. A variety of conditions, including autism, dyslexia, dyspraxia, dyscalculia, ADHD, Down's Syndrome, cystic fibrosis, muscular dystrophy, cerebral palsy, spina bifida, epilepsy and asthma are introduced for young readers, discussing how the challenges of each affect children both in a school setting and outside and how they engage in activities they love.
2. A different sort of normal by Abigail Balf
In this warm, important and immensely moving book, writer and illustrator Abigail Balfe charts her experiences of growing up neurodivergent, offering candid and powerful insights into autism. The beautiful true story of one girl's journey growing up autistic - and the challenges she faced in the 'normal' world. If you've ever felt different, out of place, like you don't fit in... this book is for you.
3. Just ask! Be different, be brave, be you by Sonia Sotomayor
This book by Sonia Sotomayor celebrates the abilities of children with different disabilities working together to create a community garden. Feeling different, especially as a kid, can be tough. But in the same way that different types of plants and flowers make a garden more beautiful and enjoyable, different types of people make our world more vibrant and wonderful!
4. Department of Ability by Dan White
No ordinary graphic comic: The Department of Ability, features five superheroes all with different disabilities, fighting to save the world! Inspired by Dan's daughter, Emily, who was born with spina bifida Dan is on a mission to challenge disability as growing up, Emily couldn't see any characters in her comics or TV show who looked like her.
Dan explained that I remember Emily looking up at me with a perplexed look on her face and saying, 'I think that there aren't any people with wheelchairs on TV because they aren't allowed', and this made me realize how serious this was. There weren't any characters that represent Emily and children like her and I wanted to change that."
5. Odd Dog Out by Rob Biddulph
It's a dog's life in the big city… Come join one busy dog on her journey to find her place in the world,
This heart-warming, brilliant book tells the story of a busy city where everyone is the same, but one colourful character stands out. The odd dog says: "I'm not made like all the rest" and so leaves town in search of somewhere new where she might fit in. She meets another 'odd dog out' along the way who makes her see that being different isn't a bad thing. A gloriously illustrated story about leaving home and finding yourself, from the bestselling and award-winning Rob Biddulph, author of Blown Away and GRRRRR!
Do you have a favourite inclusive children's book that you would like to share? Let us know in the comments below! Maybe it will make it onto our next top five inclusive books list!
Tags
(Log in to like)
This blog has been liked 2 time(s)
Follow us on social media
Recent blog
Filter by category
---
Filter by year
Sign up to our newsletter