Top 5 resources for returning to school after covid-19
---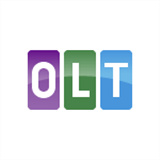 Author Maria Buttuller
Date 20th Jul 2020
0 comments
Top 5 resources for returning to school after COVID-19
We know that supporting children, parents and teachers with the return to school in September is a key priority. To help you, we've collected together our top pick of useful resources for both parents and teachers from Mentally Healthy Schools including advice from Trauma Informed schools and the National Autistic society.

Tips for returning to school video – Nip in the Bud
Clinical psychologist Dr Jess Richardson shares straightforward suggestions for parents and teachers to deal with any potential apprehension or anxiety children may experience on returning to school.

Preparing your child for the first day back at school – Trauma Informed Schools
This poster can be shared with teachers and parents, featuring some simple top tips for helping children feel more ready to return to the school environment.

Reset, recover, rebuild – UAE Southbank
There has been lots of discussion about the need for a 'recovery curriculum' as school life returns to normal. This resource, developed by senior leaders in schools, lays out a roadmap for recovery with lots of practical steps for schools to follow.
Covid-19: back to school resources – Inclusive Teach
Inclusive Teach share these free visual posters to help children with SEN understand how to socially distance and keep safe when they're back at school.

Back to school: a guide for teachers – National Autistic Society
This guide for teachers includes suggestions for school leaders, teachers and teaching assistants to help prepare for and manage the transition back to school for autistic pupils.


Extra support
For any additional support over the summer break you can find a list of support available from:

SHOUT - text 'Shout' to 85258 for 24/7 crisis text support
Childline - under 19 s can call 0800 1111 for free support
Education Support - school staff can call 08000 562 561 or text 07909 341229 for 24/7 help and advice
YoungMinds Parents Helpline - Call 0808 802 5544 for free Mon-Fri from 9.30am to 4pm
Tags
(Log in to like)
This blog has been liked 2 time(s)
Follow us on social media
Recent blog
Filter by category
---
Filter by year
Sign up to our newsletter