What is meant by reasonable adjustment?
---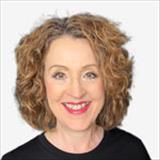 Author Gwyneth McCormack
Date 23rd Mar 2018
1 comments
"Include me, please."
The student squinted as she peered at the board trying to copy her homework. She looked around the classroom and shrank a little further into her seat. Everyone else was busy writing. She desperately tried again to distinguish the green writing on the murky whiteboard but it was to no avail. It was like looking at a blank board. Anxiously she wondered what to do. Should I ask for help, I hate to bring attention to myself, I really don't want to look different. Taking her courage in her hands she raised her hand and said to the teacher 'I can't read the green writing on the board. It is easier for me to see if you use a black pen and say what you are writing.'
What this student needed was a reasonable adjustment made by her teacher so that she could access learning. The SEND Code of Practice makes it clear that schools have a duty to meet the requirements set out in the Equality Act 2010. This is a whole school responsibility and requires that the individual needs of students are known and activities are planned in advance to ensure that students are included and not put at a substantial disadvantage.
This student spoke up and asked for a simple solution to her problem. The reasonable adjustment was quick, inexpensive and easy to facilitate and solved her problem. Reasonable adjustments are often simple strategies, easily implemented and often benefit other children.
The degree to which the child's learning and development is affected depends on the type and extent of vision impairment. The student needs specific support strategies to ensure the national curriculum outcomes are accessible and meaningful, with individualised outcomes that reflect their progress.
Reasonable Adjustments
Here are some examples of simple adjustments to help a student with a vision loss. As you can see this is a whole school responsibility and goes beyond merely adapting the curriculum.
Getting around school
Keep lights on in dimly lit areas
Regularly check and replace lights bulbs
Put signage on doors in braille/large print
Fit blinds to classroom windows and repair broken ones
Highlight stair edges, handrails, door handles, doorways with yellow/white tape
Maintain consistent classroom layouts
Accessing the curriculum and reaching outcomes
Facilitate time for forward planning and liaison
Adapt curriculum materials appropriately to enable the student to access the lesson at the same time as their class mates
Classrooms have clean white boards and black pens available
Simple, large, black font is presented on the board large, in high contrast
Images, words and information pointed to/written on the board are accompanied by a verbal description
Avoid asking "Can you see this?" but instead ask "Can you identify all the words, lines and numbers, not feeling like you need to guess about any of them?"
Stand at proximity to enable student the best view of you
Pass objects being shown to the class to the student for closer first-hand observation
Position student close to the action, at a distance that enables their best view
Sense of belonging
Listen to and respond to the student's voice. Use a strategy, e.g. Easy-Easier approach to listen to and respond to the student's voice, involving them in planning their support
Share what it is like to have little or no sight with other children in class through peer awareness activities. Do the same with the teaching and support staff
Address all students by name during class discussion and activities
Proactively support social interaction skills: modelling how to start and maintain conversations, create friendship stops, meeting places and implement a peer support network
About the author
Gwyn trains professionals working with children with visual impairments. She has over 27 years' teaching experience, 11 of these as a Qualified Teacher of Visual Impairments (QTVI) and five years managing a Peripatetic Support Service for VI.

Her website is at www.positiveeye.co.uk. Contact her at gwyn@positiveeye.co.uk or on Twitter at @positiveeyeltd
Tags
(Log in to like)
This blog has been liked 2 time(s)
OLT

said on:

6th Dec 2017 at 10:53

What reasonable adjustments have you planned this week? Can you share an example that has been a breakthrough in your setting?

---
Follow us on social media
Recent blog
Filter by category
---
Filter by year
Sign up to our newsletter